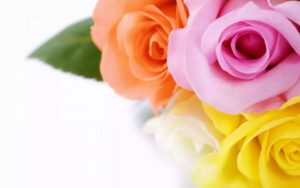 Rose varieties that you can gift to your mother as a Mother's Day special gesture:
Pink Roses: Pink roses symbolize appreciation, gratitude, and admiration. They are perfect to gift to your mother as a way of showing your love and appreciation for all she has done for you.
White Roses: White roses symbolize purity, innocence, and respect. They are a thoughtful gift for mothers who value elegance and simplicity.
Yellow Roses: Yellow roses represent friendship, joy, and happiness. They are perfect to gift to mothers who are also your close friends.
Lavender Roses: Lavender roses symbolize enchantment, elegance, and grace. They are ideal for gifting to mothers who are sophisticated and appreciate beauty.
Peach Roses: Peach roses represent gratitude, appreciation, and sincerity. They are a lovely way to express your thankfulness to your mother.
Remember, the most important thing is the sentiment behind the gift and the appreciation and love you want to express to your mother. Any rose variety can be special if given with love and care.